This article is about a popular laser head available on eBay and other places.
If you want to do the upgrade yourself, here is the article for you!
And here is why you want to upgrade your laser head
The screws bend and rust/oxidize and get stuck very easy (brass). New from steel will work much better.
The harder springs will prevent the mirror from vibrating in higher engraving speeds
The oring will stop air from leaking out from the nozzle
Hot glue on the air assist inlet will stop any leaks
Bigger hole is because the laser beam is wider than stock hole, with 4mm you dont heat up the nozzle and easier to align the beam vertically.
What you need
3x M3x15mm screws
3x 20-25mm hard springs (buy them from 3D-printer stores, they are enough)
1x 12mm OD oring
Hot glue or super glue
4mm drill bit + a bigger one for deburring
A short clip on upgrading
https://youtu.be/EUE6Y0bvkQI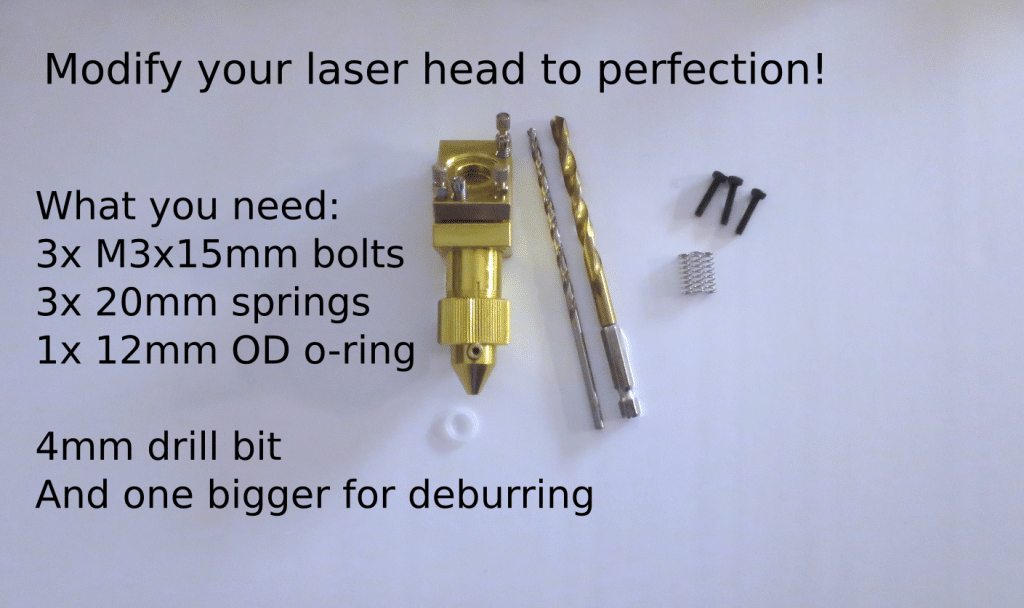 Step 1
Take your 4mm drill bit and drill from the inside of the nozzle, go slow.
Then take your bigger drill bit from the outside and deburr the edges a bit.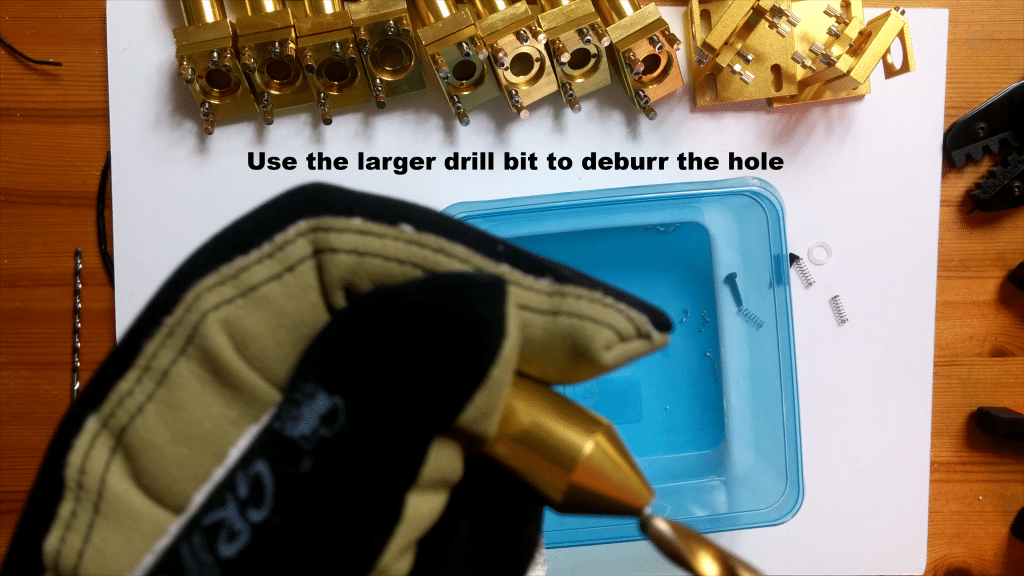 ---
Step 2
Remove the old screws on the laser head
Use the old nut on your new screws
Install back on the laser head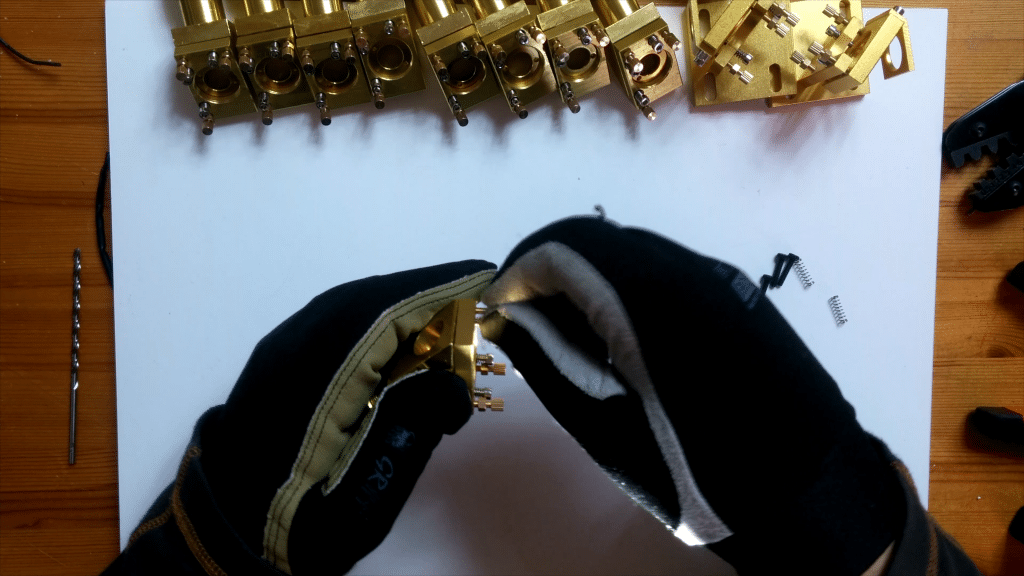 ---
Step 3
Remove the screws with the springs, and replace with your new harder springs.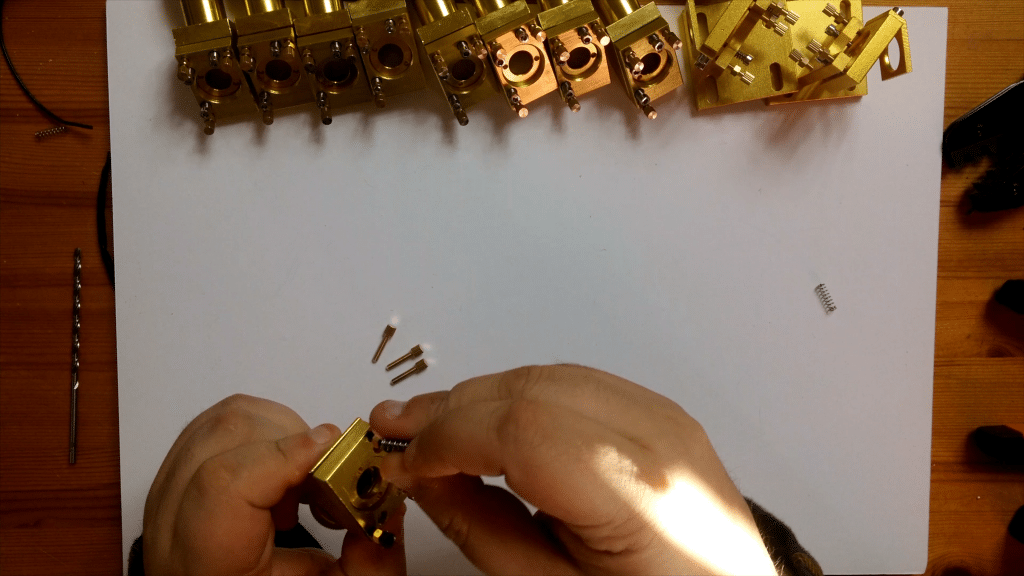 ---
Step 4
Install the 12mm oring on top of your lens.
If you install it under the lens, there is a risk the lens isnt level.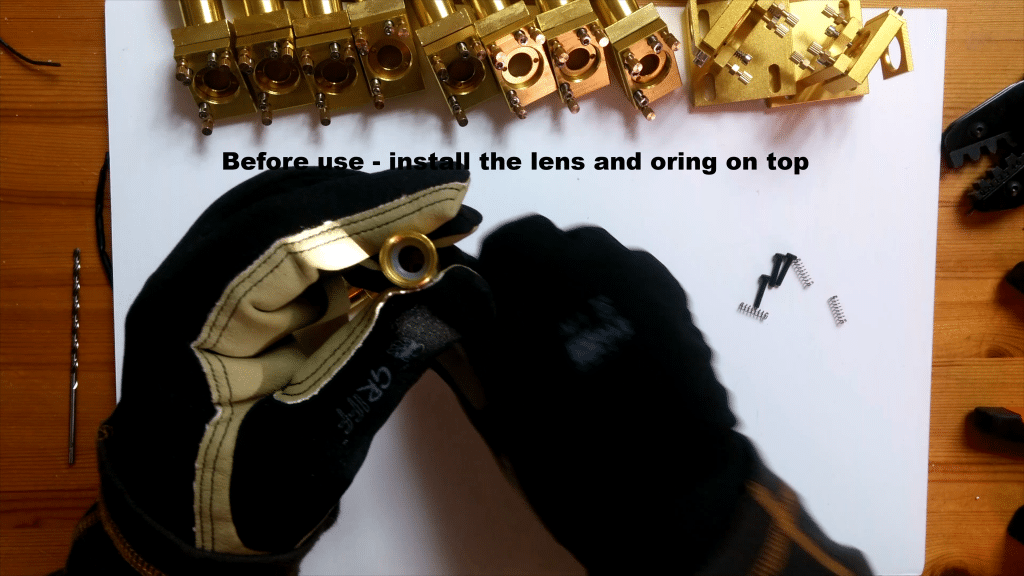 ---
Optional modifications
Add some hot or super glue to the little inlet for the air assist, this prevents any leaks.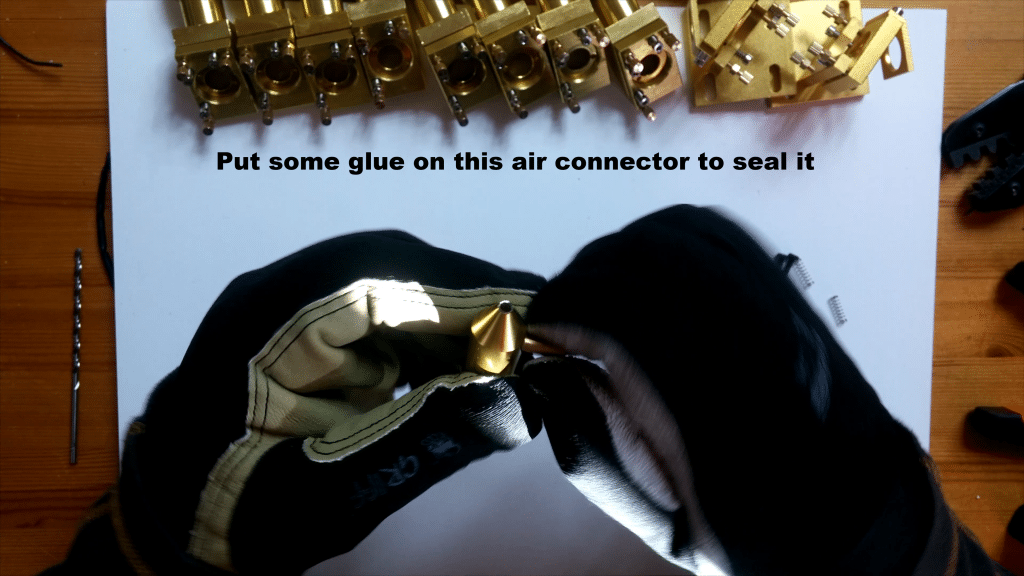 ---
Installation time!
Use my alignment guide to help installing your new laser head!