You can find information on how to fix common issues, update your machine, and obtain a top-notch laser cutter/engraver at this website. We also offers articles, DIY guides, and much more about the renowned K40 or 3020 laser cutter engraver machine.
Why choose a K40 laser machine?
If you're looking to equip your workshop with a new laser cutter, the K40 is a great choice!
This versatile machine offers several features to support your crafting and designing processes. It's simple to set up and install for your use, and easy to operate with the included software.

The laser can cut through a range of materials and the machine is easy to upgrade if you want to add on more features in the future. It's a great investment for hobbyists and professionals alike.

Don't hesitate to get started with your K40 and enjoy the precision and quality that it can offer to your personal or business projects! Choosing a good laser cutter is important and investing in the K40 can lead you on the right path for a profitable and enjoyable laser cutting experience.
Buying, installing and upgrading a K40!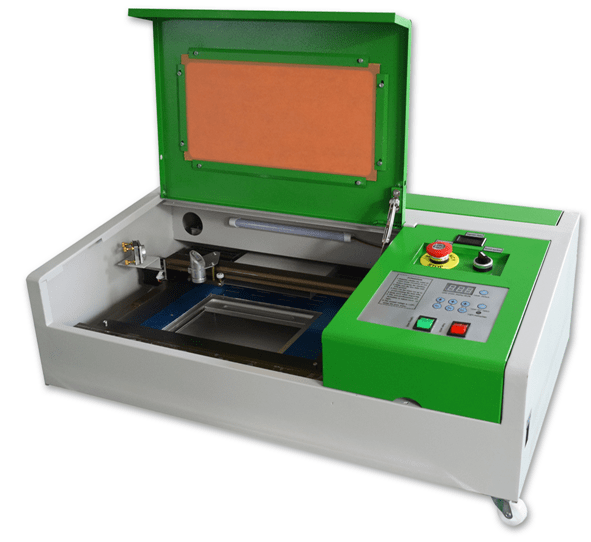 Latest articles published

Online courses on the K40 laser
About the K40 laser machines
A K40 laser machine is a small, affordable desktop machine that can cut and engrave different materials, including some metals. These machines have a CO2 laser tube with 40 watts of power, a cutting bed that is approximately 12 inches by 8 inches, and other features.

People use them to make unique products, artwork, and signs. However, it's important to note that these machines are inexpensive and often require upgrades and modifications to function well and be safe to use.

They need good ventilation and other safety measures to prevent harm to users and those nearby. If you have a K40 laser machine, improve its safety and performance by using our tutorials and articles!
Frequently asked questions on the K40 laser machine
What is the K40 laser machine?
A small, desktop-sized Co2 laser manufactured in China under the designations K40 or K3020 is available for a very low price.
Where can i buy a K40 laser cutter engraver?
Most websites including Ebay, AliExpress, Amazon, and similar ones sell the K40.
See our buying guide
Is the K40 laser machine plug-and-play?
No, it requires attention and should never be started without first being checked over. Read our articles for more on K40 setup.
Can the K40 be used in a business?
You can improve and optimize it for business use based on the volume and the products you manufacture, of course. Check out our articles and upgrades to improve your K40 laser.
Is the K40 a safe machine?
When some electrical and other safety issues have been resolved, it is not any more dangerous than your toaster. Learn about safety and the proper use of your K40 laser machine.
What material can the K40 cut?
Acrylic and plastics up to 4-6 millimeters, wood depending on type up to 6mm. It cannot cut metals of any kind.